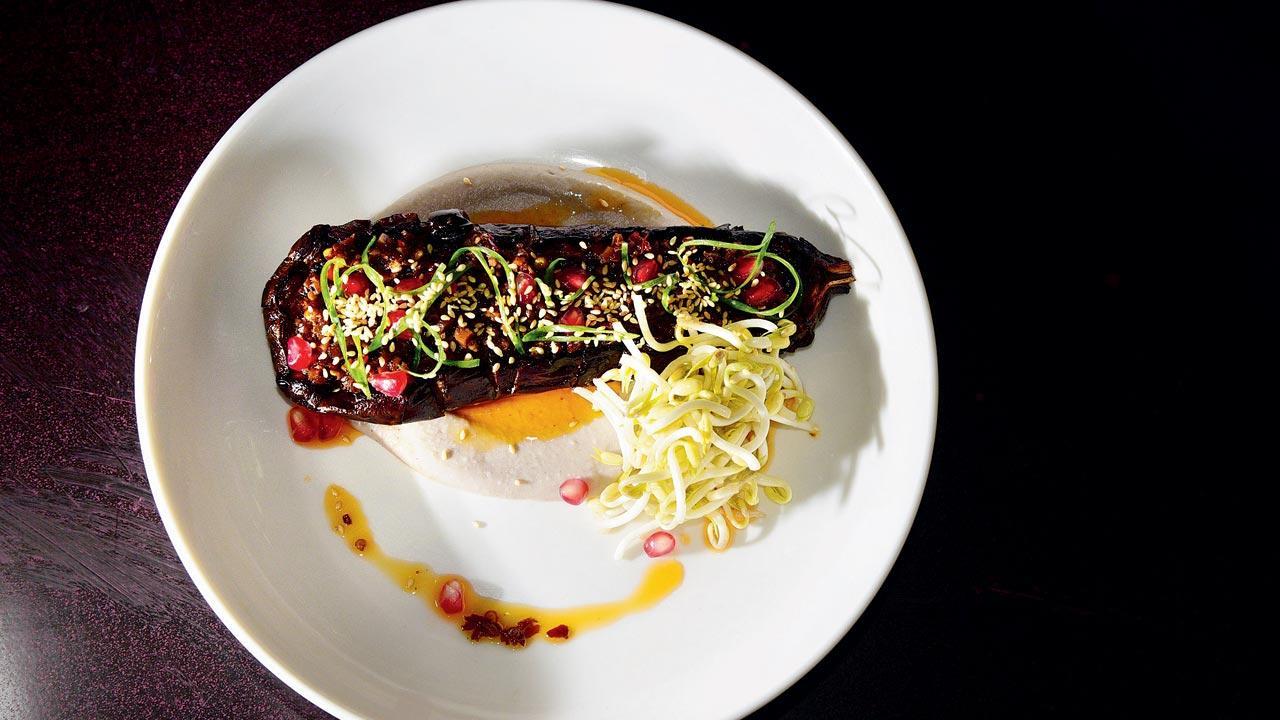 Slink & Bardot reopens in Worli with new flavors, but the same old vibe
A patch of sea blue in the back streets of Worli Koliwada is buzzing again as a once-popular restaurant and bar reopen with new flavors and the same classic vibe
Eggplant
A new invitation to an old haunt and the promise of a good meal has us wandering through the ravines of Worli Village, in search of Slink & Bardot on a scorching Thursday. Past a fleet of fishing boats, before the path narrows into a group of huts, stands the aqua blue facade of Thadani House. It houses the resto-bar which is starting a new run after a pandemic-induced break. Slink & Bardot, we are reminded, is no longer a modern French restaurant. But his spirit lingers, we discover that we enter his arched doorway. Separated from its neighborhood of Koli, the charming bungalow – a 1950s textile factory – can easily tempt you with a rewinding ticket to the parties and clubs of 1920s Paris.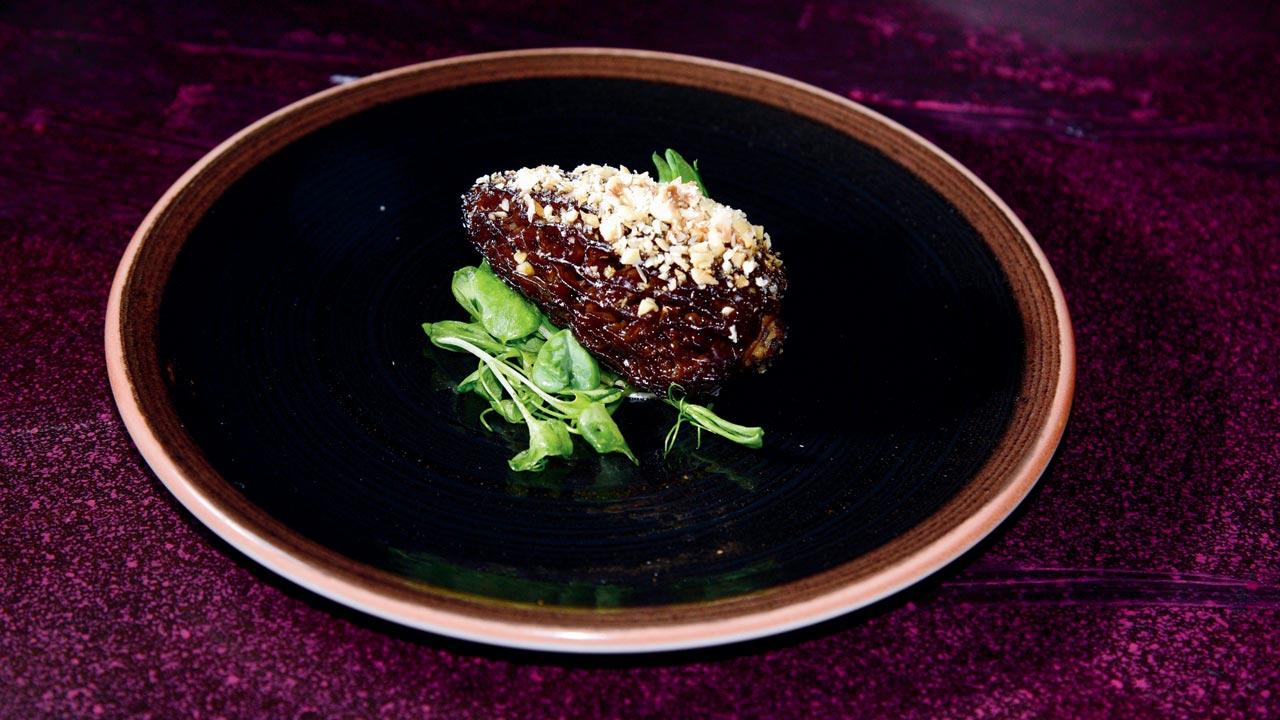 Me so morose
You'd have to be negotiating a slight hangover from Woody Allen's Midnight in Paris (2011) to imagine the checkered tile hallway leading you to a rogue red bar that might have hosted the Fitzgeralds, or that Cole Porter would have could well have played the grand piano at the back of the room. This lived intimacy envelops us as new host and partner, Vicky Singh, shows us around the four dining rooms and a bar hidden under a skylight. Singh has teamed up with his restaurateur friend Riyaaz Amlani to breathe new life into the restaurant, which opened in 2017. "As the second wave hit, Nick Harrison and Alexis Gielbaum, who were running the space, took a call to go home [abroad]. Vicky and I hang out quite often, and it occurred to us to do something together. A place like this requires a special sensibility and he had some wonderful ideas," says Amlani, CEO and Managing Director of Impresario Handmade Restaurants.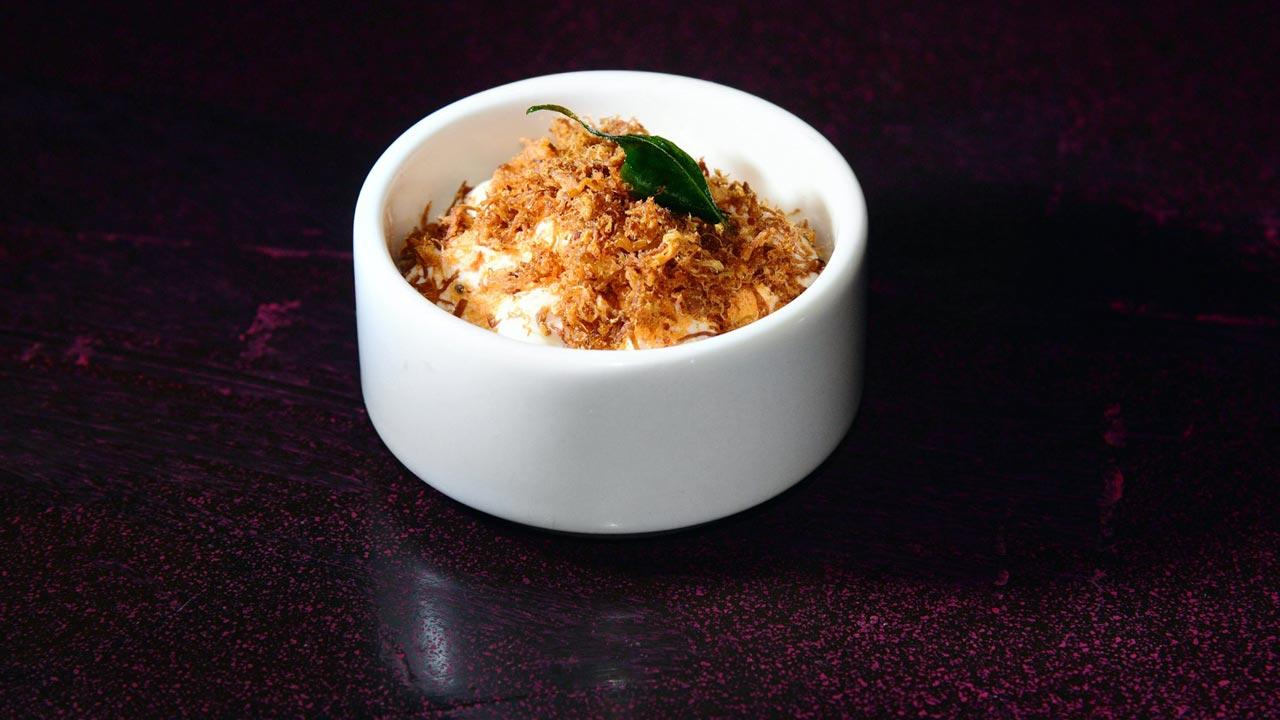 Quail egg
In a nod to its flavorful past, the 120-seat space now offers a wealth of personal plates, small plates, large plates and desserts, not linked by cuisine but by influences across borders. , says Singh. "That's how we eat even at home, isn't it? We don't want to limit you to classes; it's an unfettered experience," he shares.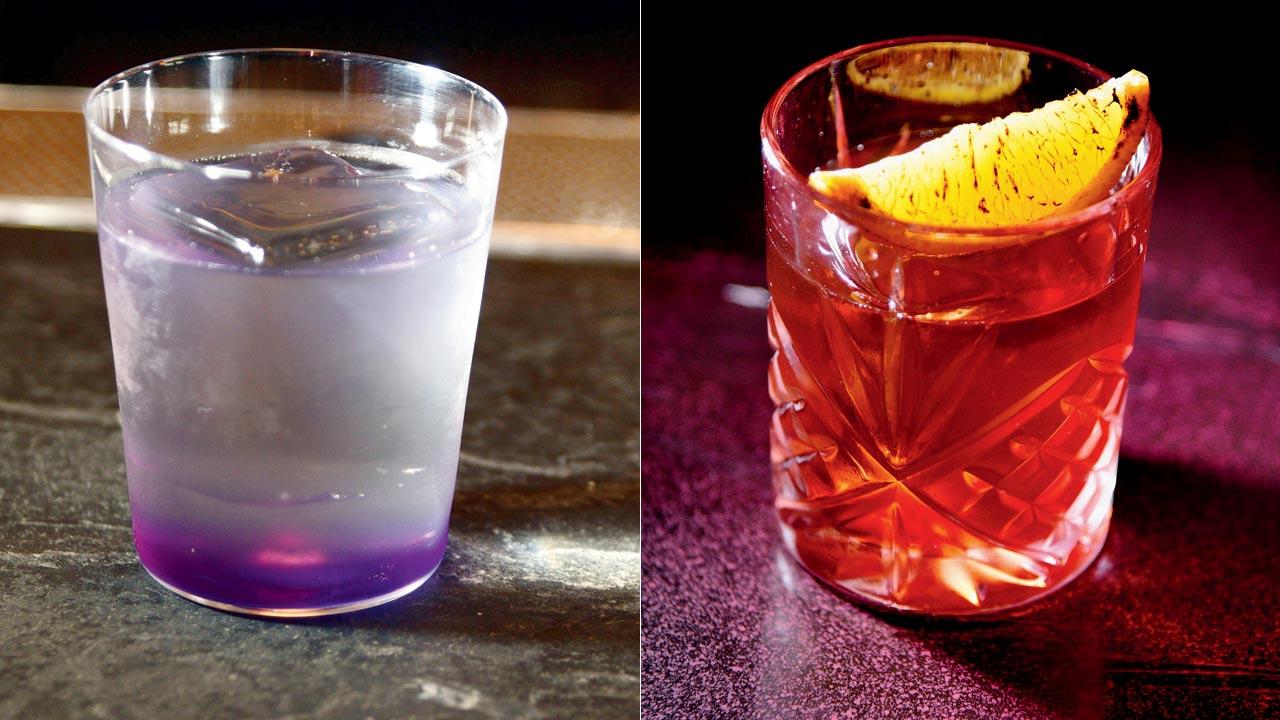 jackfruit; (right) aeropress negroni
Like all good things, we start our meal with a drink — jackfruit (Rs 750) — by head mixologist Santosh Kukreti, who has crafted a bar menu inspired by the history of cocktails. With the purple-hued jackfruit, it manages to create the distinctive sweet notes of the summer staple without any fruit. A concoction of feni, pineapple, lemongrass, kaffir lime, coconut milk and rum, this is one of those drinks you linger over. Complementing its freshness is Executive Chef AliAkbar Baldiwala's tropical ceviche (Rs 160) – sweet pineapple doused in bold gochujang and a sharp wasabi buttermilk. Next, in the bite-sized personal plate section – an economical choice to pair with drinks – is a Kashmiri umami bomb, me so morel (Rs 310), which contains miso cream, leftovers of odd mushrooms and is iced with morel water. It would be hard to stick to just one serving. We wish we could say the same of the wing (Rs 180), the chef's take on the classic chicken wings with goji berries and a tangy fermented berry sauce that's a bit too sweet. This is remedied with the aeropress negroni based on gin and campari (Rs 1200). An ode to the Italian cocktail of 1919, this alcoholic drink will literally wake you up to the smell of coffee.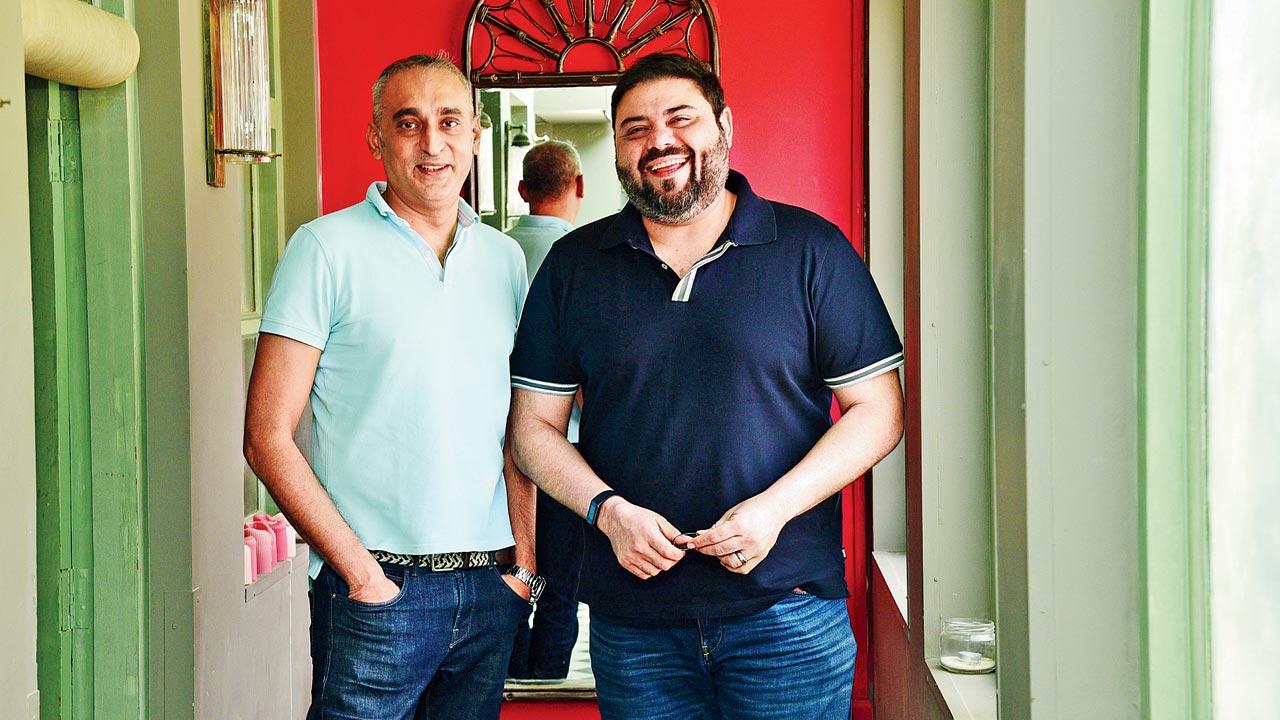 Vicky Singh and Riyaaz Amlani
Chef Baldiwala's cuisine, in addition to infusing influences from around the world, also plays on his memories. This nostalgia comes to life in a small bowl of quail egg (Rs 180) drizzled with meat floss or gustava, a Bohri delicacy and slowly fading culinary art of preservation. The egg treat is one bite with the crispy buff gustava, peanut podi and tamagoyaki mousse. Similarly, as a tip of the hat to his time in Goa, the toast buff (Rs 445) brings together a smooth pastrami-like beef tongue on a tangy kasundi sour cream that we'd love to come back for.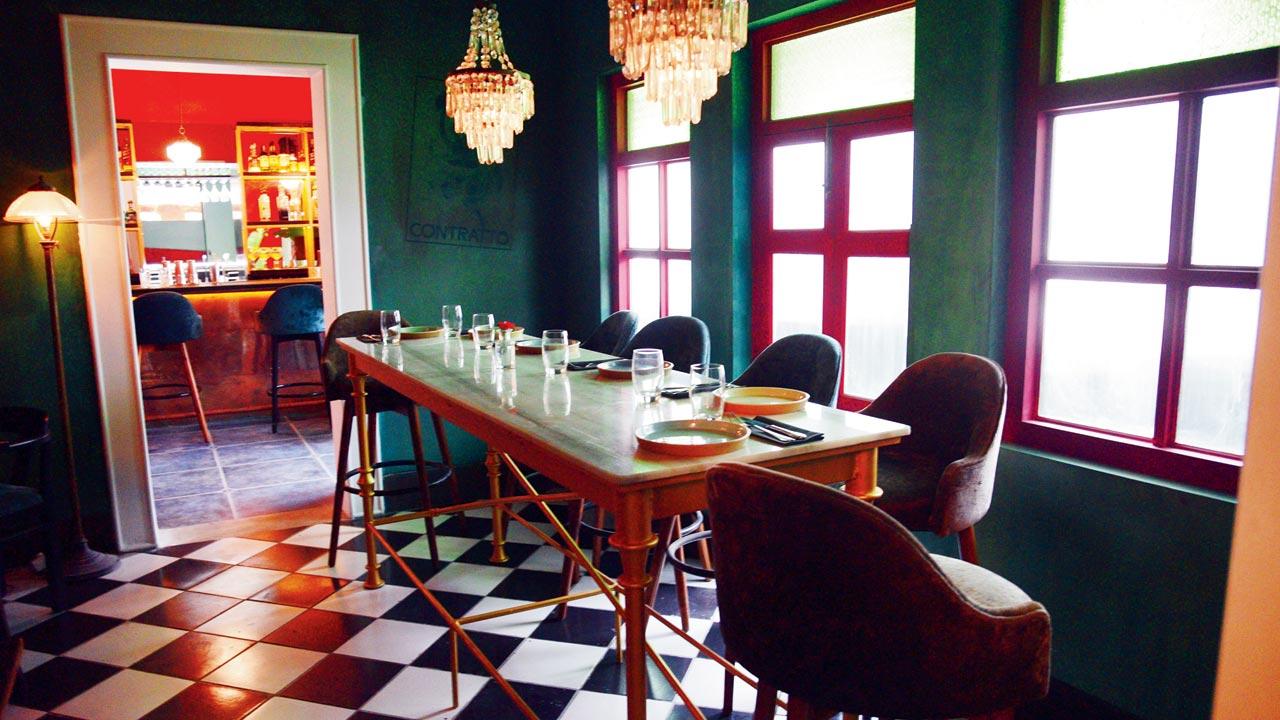 Checkered tiles, opulent chandeliers, and dark, distressed pastel tones lend a vintage touch to the space. Photos/Pradeep Dhivar
For mains, we enjoy the aubergine (Rs 575) – smoky, sweet and healthy, with pomegranate molasses. As we end the tour with the light coconut and passion fruit and yuzu tart (Rs 395) and step out of the aqua blue bungalow, we are grateful that this old world hideaway has decided to return. at the party.
Slink & Bardot
Opens June 3; 6 p.m. to 1:30 a.m.; Monday closed
At Thadani House, 329/A, Worli Village.
Call 7045904728