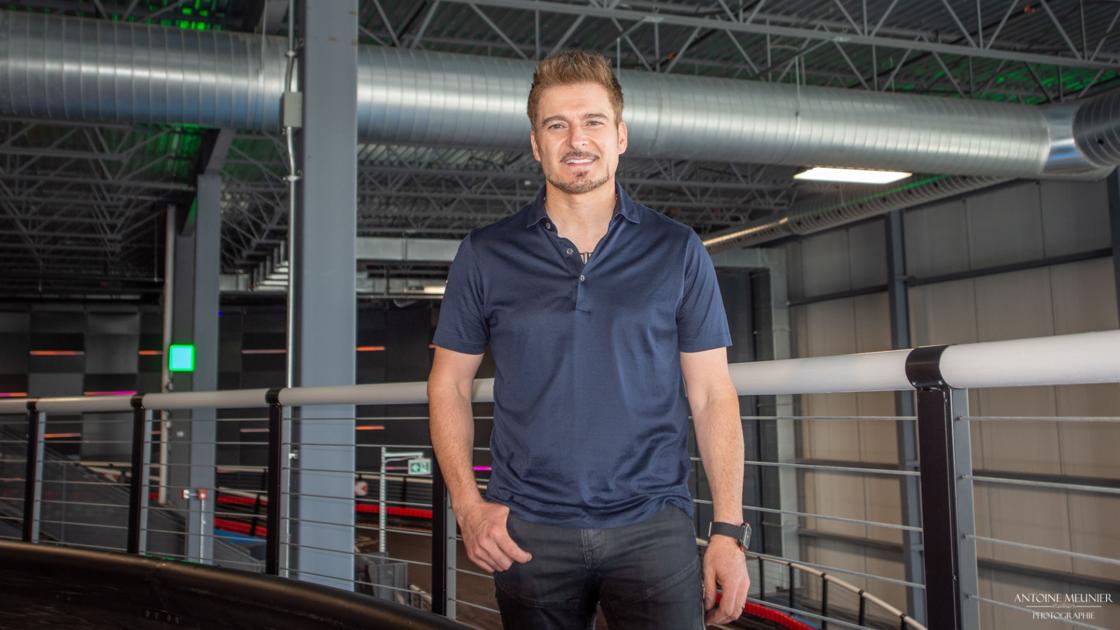 racing driver Alex Tagliani unveils his new TAG E-Karting and Amusement Center | Mike Cohen Cohen Chatter
When I interviewed for the first time a Quebec racing driver Alex Tagliani last December about his TAG karting and amusement center project near Laval, I promised myself that I would visit it when the $ 18 million complex opened. I did this last week and wow!
Located at Plaza Sainte-Thérèse, the Center offers nine activities including a combination of layouts on several levels of three electric karting tracks, a laser tag game arena, six ax throwing tracks, six bowling lanes, a cinema interactive Triotech 7D, a multi-sensory virtual reality experience, many modern arcades and an interactive children's floor, all under one roof. And it was all founded by Tagliani, the owner of TAG Autosport and a great partnership with a number of well-known entrepreneurs in the business world.
"After years of planning and preparing with the challenges of the pandemic, there is nothing more satisfying for our team than opening these doors for good," Tagliani said. "I am so excited to bring not only a variety of activities for families and adrenaline junkies in the area, but also the passion and love for racing that I have."
Easily accessible via Highway 15, the TAG E-karting & Amusement Center occupies 65,000 square feet in a brand new building.
The project is led by the general manager Eric Bourbonnais, whom I first met just before the pandemic when he was running the 1909 Taverne signed St-Hubert at Place Bell. I was so happy to be able to sit down to dinner with Tagliani at the very impressive and upscale Tag Resto Bar. Bourbonnais was able to hire an executive chef String Pinou, previously from Restaurant Antonio Park. The Flank Steak, served with mashed sweet potatoes, was to die for.
"It is with pride to offer such a level of quality, whether in our activities at the cutting edge of technology or in the exceptional gastronomic experience of our restaurant space", added Tagliani. "I can assure you that we did as much testing with the culinary options as with the kart track we built!
Tagliani has been involved in motorsport for several decades, evolving from karting to Formula Atlantic, Champ Car, IndyCar and now NASCAR. In 2015, he was inducted into the Canadian Motorsport Hall of Fame. Now 47, he says retirement from driving is not on his mind. "As long as I can stay competitive and my sponsors support me, I will continue. "
Make no mistake, this is the place that Tagliani built. He showed so much pride for the facility, stopped to speak to most of the customers and staff, and made it clear how closely he follows all COVID-19 protocols.
I have to say how honored I was that Tagliani was spending so much time with me and personally leading such a comprehensive tour. I didn't do any test drives but was impressed with what I saw of the karts and the track. Please see my video interview with Tagliani where he provides answers to some interesting questions.
One thing I also noticed is that this place is indeed for people of all ages. The restaurant is already attracting a crowd who want a good dinner. It should become a favorite place to watch live sporting events on the many screens. It's so well located, especially for people who come and go in the Laurentians. What a great pit stop!