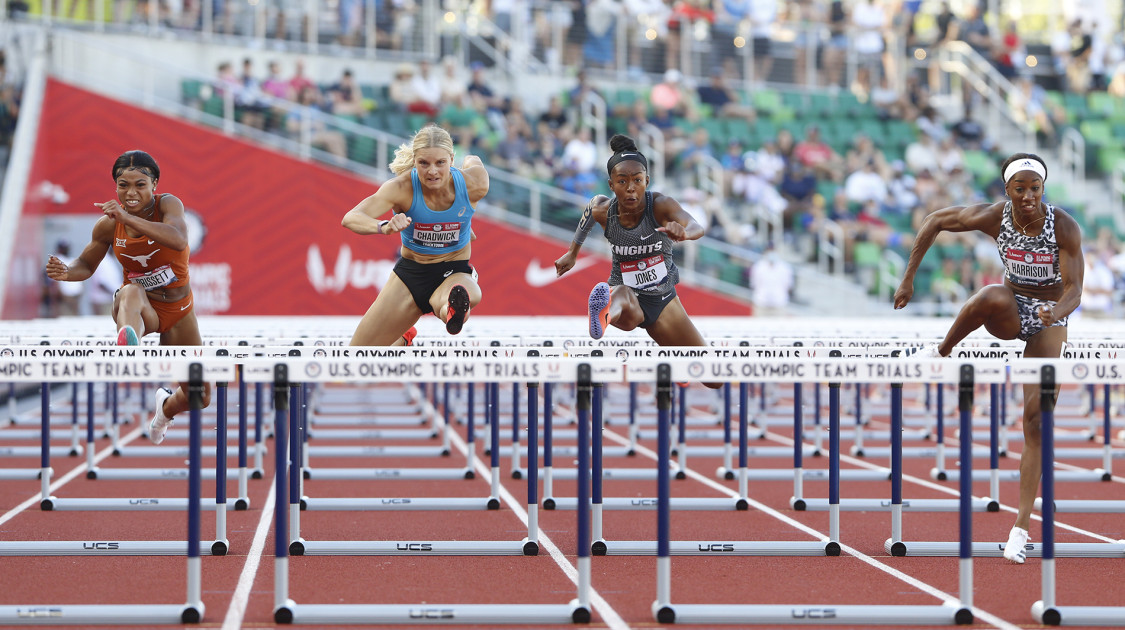 Payton Chadwick finished 7th in the Olympic 100m hurdles final
[ad_1]
EUGENE, Ore. – With three times this weekend that were better than her previous best career, former Arkansas Payton Chadwick earned a berth in the 100m hurdles Olympic trials final as she finished seventh in 12.66 seconds at Hayward Field on Sunday night.
Entering the Olympic trials with a career-best 12.70 in 2019, Chadwick improved to 12.66 in the first round of the 100m hurdles on Saturday. Then an improvement to 12.64 for third place in Sunday's semi-final earned him an automatic place in the final.
Chadwick became the first hurdler with ties to Arkansas to reach a 100m hurdles final at the Olympic Trials in the United States. The previous best result before this weekend was GiGi Johnson, who reached the semi-final at the 2008 Olympic trials.
Taliyah Brooks joined Chadwick in the 100m hurdles semi-final after producing his own career record of 12.61 to win a round in the first round and improving on his previous record of 12.70 set earlier this season.
In the semifinals, Brooks tied his previous record of 12.70 despite a few obstacles along the way, but was sixth in the heat and 11e globally. The last time he qualified for the final was 12.65.
Razorback Krissy Gear also raced in the 3000m steeplechase on Sunday, competing in his second event of these Olympic trials. Gear posted a time of 9: 47.59 to place eighth in his streak and 16e globally. The final qualifying time to advance was 9: 38.61.
Monday's action at the Olympic Trials will see Nikki Hiltz compete in the 1500m final at 5:05 p.m. PT (7:05 a.m. CT).
[ad_2]