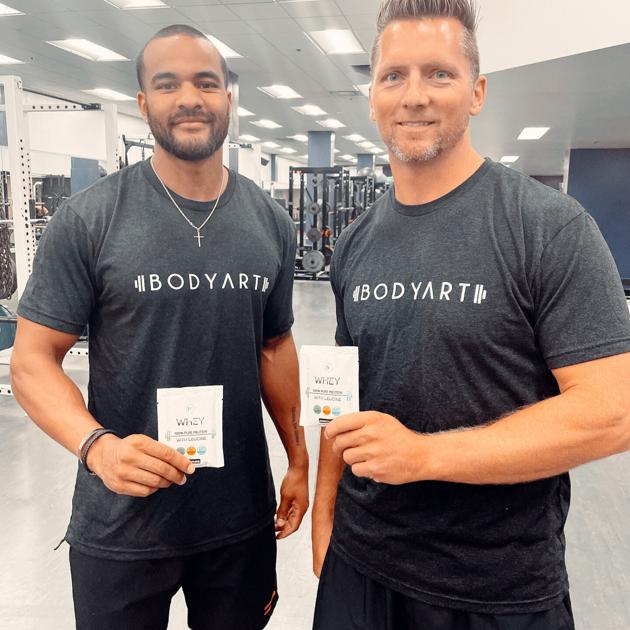 Mankato's Men Enter Protein Business | Local News
MANKATO – Minnesota State University director of strength and conditioning Tom Inkrott was looking for two things in a whey protein blend that he couldn't find available.
So he made his own.
"Number one, that tastes good. And number two, he added leucine. Protein contains leucine, but when you add more leucine to protein, you can increase muscle recovery and muscle building faster and better.
After seeing athletes and others buying what he thought were overpriced or low-quality protein blends, Inkrott created their own in 2015 and launched the Body Art Protein brand.
"I ran it for about four years and then closed it. I was not losing money, but it was not increasing. And in order to grow it, I needed to devote more time to it. And I just couldn't do that, "Inkrott said.
But the business is back, thanks to Isaiah Pitchford, who was a two-sport athlete at MSU who had Inkrott as his conditioning coach. He didn't know at the time that Inkrott had developed the protein supplement.
"I was volunteering at a high school track and field competition and someone was handing out samples. I really liked it, "Pitchford said.
He graduated in Marketing in 2018 and was a bar manager at 507 in downtown Mankato, where he was offered partial ownership of the pub. "My goal is to one day open my own restaurant. "
As Pitchford gained more experience and self-confidence, resurrecting the body art protein was at the back of his mind.
"I thought it was a good product that needed to be brought back. Then I thought, 'Why don't I do this?' I picked up the phone and called Tom.
Inkrott was delighted that Pitchford would take over the business. (Inkrott still has the Body Art Athletics brand for their online coaching business, while Pitchford has the Body Art Protein business.)
Beyond what he believes is a superior supplement, Inkrott said whey protein supplements help reduce hunger pains and aid weight loss.
Whey protein contains 34 grams of protein, 5 grams of leucine, and 120 calories per serving.
Pitchford has a manufacturer that makes the protein supplement, and he sells it online (Facebook: Body Art Protein) and on Kato CrossFit at 1522 N. Riverfront Drive.
Now Pitchford is working on expanding the business and offering.
"Tom was strictly chocolate. I started with the Chocolate Whey Protein and Chocolate Peanut Butter. I also want to start a vegan protein. I know there is a big market for it.
"I'm also working on a pre-workout supplement and have plans for a full lineup," Pitchford said.