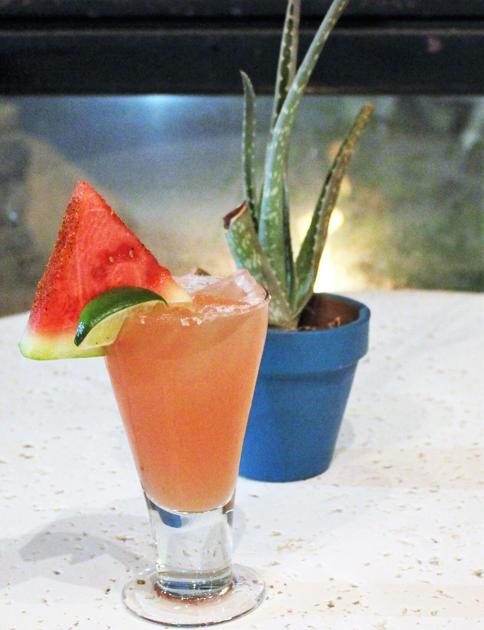 Get ready for spring by sipping this cocktail recipe from Z'Tejas | Eat Drink
[ad_1]
Z'Tejas has become a popular dining destination for Mexican and Southwestern-style cuisine in Phoenix, and last month the restaurant announced it had revamped its cocktail menu.
New cocktails include agave-based spirits and zero-proof craft drinks: Organic Margarita ($ 12), Strawberry Watermelon Margarita ($ 11), Raspberry Peach Cosmo ($ 11), High West Old Fashioned ($ 12) $), Ranch Water ($ 9), Tequila flights and more.
They shared that, "Like the chef-led menu, Z'Tejas has carefully crafted these cocktails using the finest ingredients and freshly squeezed juices, mixing them by hand to order."
They were kind enough to share their Strawberry Watermelon Margarita recipe for home mixologists. (Recipe below.) Of course, the pros are always around to mix things up for patrons at one of two Valley Z'Tejas locations: 10625 N. Tatum Blvd. in Phoenix and 7221 W. Ray Rd. in Chandler.
For more information visit ztejas.com. |CST
Z'Tejas Southwest Grill Strawberry Watermelon Margarita
Ingredients
1.5 oz white tequila
1/2 oz of Z'Tejas homemade strawberry syrup
1/2 oz Z'Tejas Homemade Watermelon Syrup
2 ounces of lime juice
1 ounce of agave
Garnish: lime wedge, 1/8; salt for glass rim; Watermelon Tagine
instructions
Shake and filter over ice:
Fill a serving glass full with ice cubes, pour in 1.5 oz of tequila, 1/2 oz of strawberry syrup, 1/2 oz of watermelon syrup, 2 oz of lime juice and 1 oz of agave.
Pour the mixture into a mold or tall glass and return to a serving glass and repeat several times to mix well.
In a salted margarita glass, fill with ice cubes, pour the mixed drink using a cocktail strainer.
Garnish:
Coat the watermelon triangle with tagin and mount it on the edge of the glass.
Place the lime wedge on the edge of the glass next to the watermelon.
[ad_2]