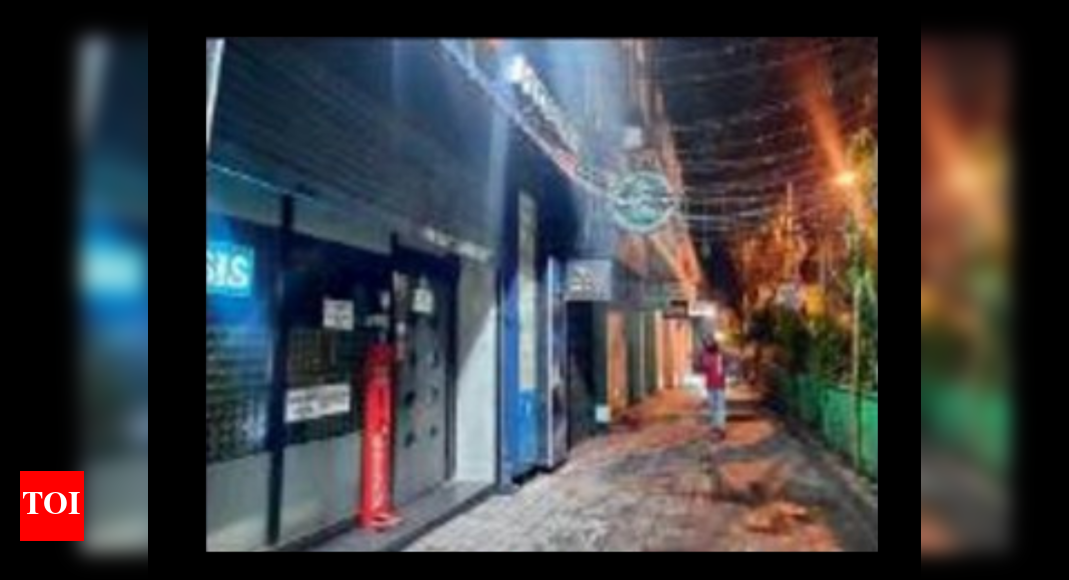 Desperate to resume operations, bars and restaurants place their hopes on government order in Calcutta | Calcutta News
KOLKATA: A few prominent restaurant chains in the city as well as several neighborhood food joints have resumed operations even before the state issued an order relaxing the restrictions that were put in place this month last to curb the cases of Covid. The development, food and drink industry experts said, is an indicator of the desperate situation the sector finds itself in after being battered by the conditions the pandemic has placed on it.
The East India Hotel and Restaurant Association (HRAEI), however, has advised its members to refrain from opening prematurely.
A biryani chain with a pan-Kolkata presence, a heritage cafe on College Street, another chain of cafes and restaurants in New Town and a resto-bar on Camac Street are some of the well-known restaurants and pubs that have opened the country. last week after CM Mamata Banerjee televised comments during a discussion with industry 10 days ago in which she indicated the government's willingness to favorably consider reopening limited-time restaurants with some runners.
Three days later, some of these restaurants opened at 5 p.m. They are desperate, sources said. Many had even sent their service staff on unpaid leave while others paid minimum wages to help them get through tough times. "We opened about four days ago and are operating at half capacity between 5pm and 8pm, as the CM said. We are deploying staff who have been vaccinated at least once, "said a biryani chain official.
The New Town chain of coffee shops has also been serving food in outlets since last Monday. "After the government cleared the restaurants, we are open every day from 5 p.m. to 8 p.m.," said an executive. Government officials said no such order had been issued.
A resto-bar on rue Camac had also opened a shop, saying the CM's comments implied a nod from the government. But Shakespeare Sarani PS stepped in and forced it to shut down.
On College Street, a heritage cafe has been "licensed" to serve its devoted customers by Amherst Street PS for compassionate reasons, as the co-op that runs the operations suffers badly. Officially, however, cops have asked employees to encourage take-out.
A prominent heritage restaurant on Park Street had also considered restarting operations, but decided not to do so after other restaurants recommended caution and Park Street Police expressed objections in the absence government notification.
Nitin Kothari, who runs the popular Mocambo and Peter Cat restaurants on Park Street, said he has no plans to open until a formal order is issued. "I have vaccinated all the staff who are in Kolkata. But until the order is issued, I will only do take out and home delivery.
"We also want restaurants, bars and nightclubs to reopen, but with an appropriate government directive. As an association, we have emphatically told homeowners not to do anything that goes against government guidelines. In the meantime, we will focus on staff vaccination, "said HRAEI President Suresh Poddar.
With cases declining further, Poddar hopes that when the notification is released, perhaps Monday or Tuesday, more relaxations will be allowed.