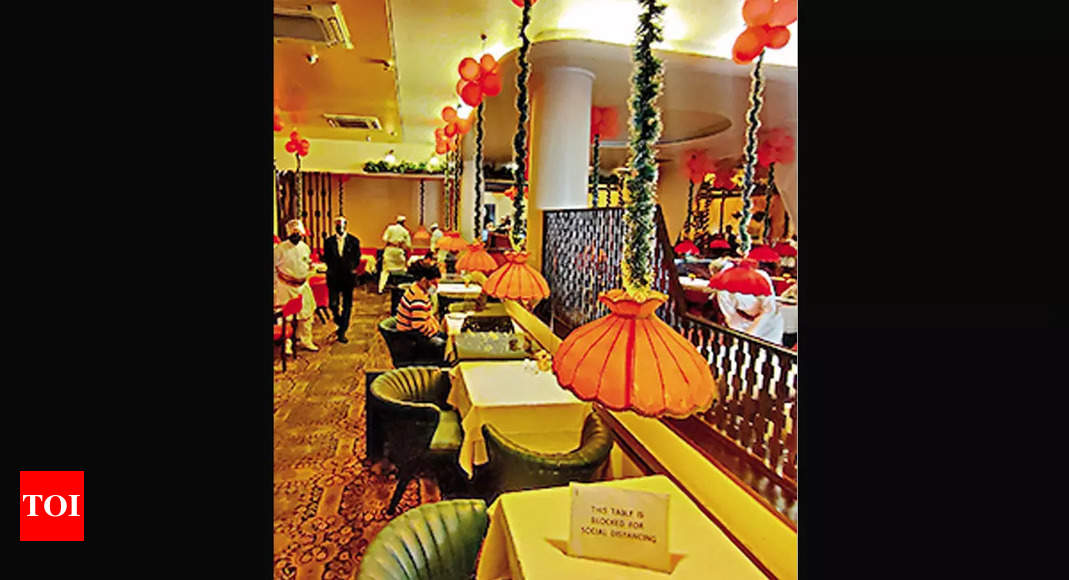 Bar, Restaurant Attendance drops to 50% of the Christmas crowd | Kolkata News
Kolkata: Sales at various bars and restaurants had started to decline from December 31 due to the surge in Covid cases. Sales fell further on January 3, the first day of restrictions on bars and restaurants, when attendance was 30% to 50% lower than on December 24 and 25. Under night restriction rules, bars, restaurants and clubs are allowed to operate with 50% capacity until 10 p.m.
The chairman of the East India Hotel and
Restaurant Association
, Sudesh Poddar, pointed out that on the first day of the restrictions, there was a huge drop in sales. Poddar, the owner of Songhai, Manthan and MS
Bar
and Lounge, said there had been a 40% drop in sales over the past two or three days. "There were a lot fewer people and we are also operating at 50% capacity," he added. Former FHRAI National Chairman and owner of Walson Hotel and Xrong Place, TS Walia said, "For us, the government has given the best possible solutions. Waldorf Moulin Rouge owner Charles Mantosh has seen sales decline since last Friday. "There has been a 50% to 60% drop since the Christmas sales peak. The state government should now consider tax relief for us," he said. Debaditya Chaudhury, Director of Chowman, Oudh 1590 & Chapter 2, said, "Our restaurant is facing a downturn due to increased cases and restrictions. However, our delivery service helped us keep up. Aminia Director Kabir Azhar said, "On December 24 and 25, footfall was very high while online sales were low. But from January 1, the opposite is happening.
Nitin Kothari, owner of Peter Cat, Mocambo and Peter Hu, said: "There is a marginal decline in sales. The impact is not so serious for us"